Danny & Lauren Alexander
Our home buying experience with Keri was terrific. Buying our first home was a big huge stressful deal but Keri's calm, collected, on the ball attitude eased our worries. Shopping for homes is fun with her because she adds a lot of inside knowledge and thinks of things that we wouldn't come up with on our own. That kind of thing (along with her friendly, professional, and fun personality) really helped us make our decision".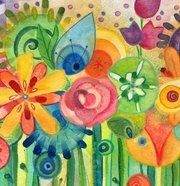 ---
Bobbi Marrs
"Keri SOLD our home in 4 days! While this was our first time through the home selling process, Keri was there for us from start to finish. She was extremely patient and provided guidance while making some of the bigger decisions that we were more nervous about. She also helped with the purchase of my mother's new home in Kansas. My mother was moving from out of state, so there were many hoops to jump through in a very short time and Keri handled it with ease. Keri thank you for your generosity and patience".
---
Bobby and Amanda Young
"Keri helped us buy our first home in Overland Park! We are so happy with our results

and truly enjoyed working with her:) Although it was quite the process working with a Relo

company Keri pulled through for us and made everything turn out for the best and in our

best interest. We are so happy we chose to work with Keri Janda and look forward to

working with her again:)".
---
Matthew and Barbara Boggs
"Keri is fantastic to work with. We just purchased our 2nd home with her help and were very excited to work with her again! She not only helped with the buying process, but also with the sale of our house. She made everything so easy for us and even after we closed she continues to offer her help with other details (security system, locksmith, etc). I would recommend Keri to anyone buying or selling a home"!
---
David and Angela Calhoun
"Keri was an AMAZING agent! My husband and I went through the process of buying our first

house in the KCMO area while we were located about 2 hours away. She was always willing to

meet with us when we were available, she checked in with us at least once a week to see how

mortgage stuff was going, to update us on what the sellers were doing, etc. Keri is always very

upfront about the buying/selling process, and honesty is so important. When we decide it's time

to move again, you can bet that we will be calling Keri to assist us. You can tell that she is very

passionate about what she does!
---
Chris and Ashley Renfrew
"Buying a first home is always a daunting and challenging process. Working with Keri

Janda made all of the complexity and difficulty disappear! My wife and I

were referred to Keri through another young couple who had raved about her performance

when they purchased their first house. I personally had tried to do as much research as

possible to help prepare myself for the challenging world of home real estate. I felt that I

was reasonably prepared and had some good questions lined up right off the bat for Keri

to answer. She did not disappoint – Keri was very knowledgeable and answered all of the

questions we could ever come up with. If she didn't know the answer than she would make

a point to get back to us later that day with the answer.

The Real Estate industries thrives on personal recommendations and

word-of-mouth. Keri's excellent performance and hard work have earned our

recommendation. Keri will work tirelessly to help you find the perfect home for

you and your family. Thank you, Keri, for helping us find the first home of our

dreams".
---
John Maguire
"Thank you Keri for working so hard and helping us get our house listed

efficiently and with ease. Best agent ever"!
---
Kip and Andrea Doherty
"

Looking at house after house can be pretty overwhelming for first-time buyers, but with Keri, it wasn't. She really made my husband and I feel comfortable, and didn't push us to make a purchase. She also pointed out features (and lack of) we may not have noticed as new buyers. We truly enjoyed working with her, and I would recommend Keri to anyone looking for a home in the area. She is easy to work with and right from the start it felt like we were working with a friend. Keri knows her stuff"!
---
Kirk and Whitney Mammoliti
"My wife and I had a great experience working with Keri! She's honest, knowledgeable,

and is flexible when it comes to scheduling appointments. We both feel very lucky to have

had her as our buyers agent"!
---
Jeff and Jessica Olson
"Keri is fantastic to work with! She did a great job of understanding what kind of

property we were looking for and made both the buying and selling process very

easy. We felt confident that we were getting a great house with Keri looking out

for our best interest".
---
Brian and Trish Harrold
"Thank you to Keri, for finding us the perfect house! We just celebrated one year

here! And we would have never looked at this house if she hadn't made us :-) !

We had seen it online but skipped right by due to outdated wood (lots of it) and

paintcolors - they were a huge turn off. But keri knew the size and layout was

perfect, and the price was right! We made an offer an hr after seeing it and we

love love love it! Keri was so professional and honest and patient! I highly

recommend Keri if you are looking to buy or sell! Thank you Keri!!! Oh, and she

just sold my father in laws house in 5 days, this week! Love her"!
---
Kraig and Shannon LaRosh
---
Tyler and Brooke DenHartog
I can't say enough good things about Keri and all her help with our home purchase.

She was on the phone with the lender, with the realtors anyone she nee
ded to, to make

sure that we got the house that we wanted so badly! Not to mention she always had the

most positive attitude and was always there when needed!! Truly can't thank her

enough and here we are 3 months later in the home we truly wanted!! She is AMAZING!!
---
Shannon Oleen
"Keri has a heart of gold, excellent work ethic and creative touch to bring you

the absolute best in finding your perfect home. She truly wants the best for her

clients and works tirelessly to do just that. I would highly recommend Keri to

anyone needing a Realtor in the Kansas City area. Her personality is truly what

made a world of difference during the process".
---
Jeff Serven - Community First National Bank
"Keri continues to exceed expectations and go above and beyond for her

clients. Thank you Keri for being a great real estate agent to so many of my

clients. Your expertise in our marketplace is exactly what my clients are looking

for in their agent. As my personal real estate agent for my last home purchase,

I can confirm her expertise and highly recommend Keri for buying or selling your

next home".
---
Clarence and Tyjunna Moran
"Keri is a very professional and results driven person, who displays an excellent

work ethic and has a talent for creativity and knowing how to draw potential home

buyers to a property she is selling with the latest technology and simple decorative

tips. I would recommend Keri to handle any of your real estate needs".
---
Sandeep and Sufi Thomas
"We had a very short time and very specific requirements for a house. Keri was very

knowledgable, sensitive to our needs and very quick to respond. This made working

with her a pleasure and we are very pleased with the final outcome".
---
Jeff Lamott
"I have spoken to various clients that Keri has previously served

over the years, and her professional knowledge as well as

expertise with handling their real estate needs, has always

exceeded expectations".
---
Joe Street - Stonegate Mortgage
"Keri is great to work with, very detail oriented, lots of energy and treats our

clients just like a member of her own family. I have a great deal of confidence

referring any of my clients to her".
---
Kyle Biggs
"Being a first time home buyer I had no idea where to even begin. Keri walked me through every step. Keri was not only a great real estate agent, but I also feel like she is a new friend. I have no clue what I would have done without her".
---
Brad & Lori Wilson
"Thank you for the special attention you gave us. We

couldn't have been happier and will definitely recommend you

to our friends"!
---
Shawn and Brooke Hughes
"Keri was a great agent and answered any questions we had. She made the

home buying process pleasant and exciting, and it was a blessing she found a

home in out budget"!
---
Howard and Karen Sears
"Keri Janda was the Seller's agent for the sale of our home in Overland Park. The

experience could not have been more positive. Our house sold in just a few weeks for

very near the asking price! On a personal level Keri is very pleasant and professional.

If we had more houses to sell in the area, we would never even consider any other

agent".
---
David Heckathorn and Alex Fitzpatrick
"Words cannot express how thankful we are for you helping us get the house!

We love it! Thank you! Thank you"!
---
Don and Cindy Booz
"Thank you so much for all you did to help us find our home in Overland Park. We love it and feel

at home already! Your work is much appreciated and we will have you over for dinner sometime

soon. Thanks again"!